Apart from the efficient IPL hair removal process, why choose IPL hair removal devices over other hair removal methods? Well, the most compelling reason is right in front of you!
Another reason why one should choose IPL hair removal is how sleek and compact IPL devices are. Not only do IPL devices reduce the number of times grooming is required, they also enhance convenience. Titan's hair removal devices are just bigger than the size of an adult's palm and light-weight. This means that you can possibly take this device anywhere with a plug.
As such, Titan is travel-friendly. Moreover, this allows users to manoeuvre the device over any part of your body with ease. This is arguably even easier than handling a razor! This extraordinary feature of our Titan line of IPL hair removal devices sets it above many other hair removal devices on the market, which tend to be bulkier and harder to fit into your purse and travel bags.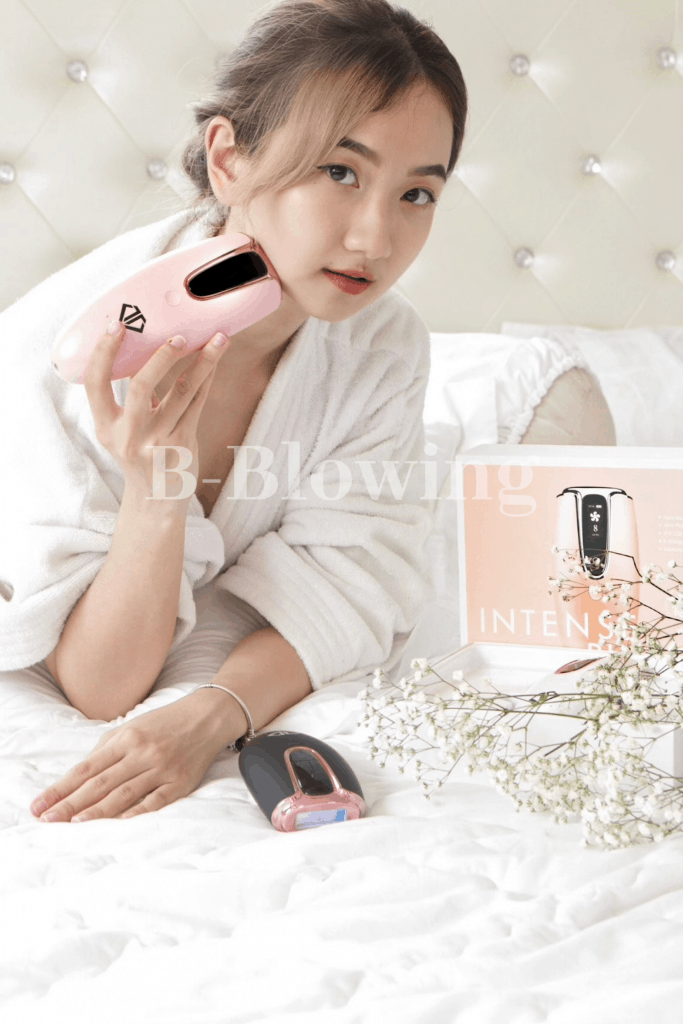 Rest assured that this convenience does not come at the expense of power. Titan IPL devices are just as powerful as the other popular IPL devices in the market, with Titan Premium emitting light with wavelengths from a range of 550 to 1200 Nanometers and Titan Lite with a range of 470 to 1100 Nanometers. With so much power rolled up into one convenient IPL handheld device- it's never been easier to remove your hair or rejuvenate your skin!
Start today with B-Blowing's IPL devices – this convenience is only a click of a button away.
B-BLOWING – A DISTRIBUTOR FOR AT-HOME BEAUTY GADGETS
>> ???????: https://b-blowing.com/
>> ?????: order@b-blowing.com
>> ???????: https://www.facebook.com/bblowglobal
>> ?????????: https://www.instagram.com/bblowingglobal/
>> Group: https://www.facebook.com/groups/317302563186916
>> ???????: +44 7411288993