Christmas 2021 is the time when B-Blowing launches new products. It is the high-end 3in1 Titan Cool Fresh hair removal machine. Why call 3in1? Let's learn more about this machine with B-Blowing!
Titan Cool Fresh 3in1 hair removal machine
This is a line of home hair removal machines applying modern IPL technology from Singapore. You can use the device for any skin area on the body, even the most sensitive skin. Moreover, Cool Fresh's compact, convenient design will help you remove it easily. In addition, in just a small corner in the suitcase, you can carry her around everywhere.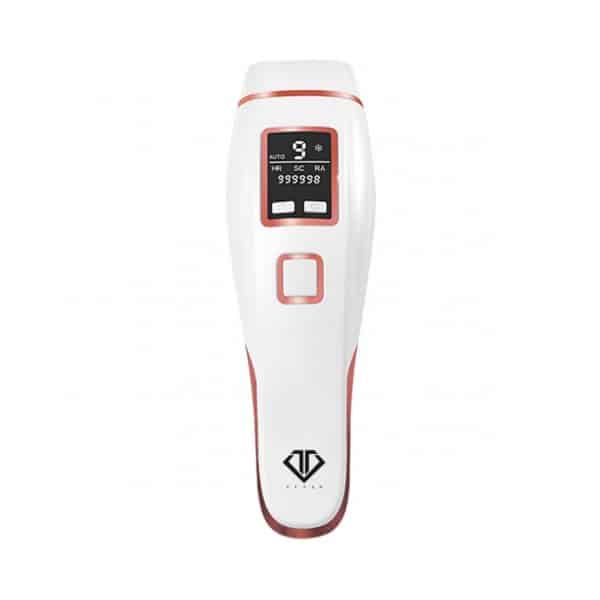 You can use the device for any area of the body such as arms, legs, armpits, bikini, or face. No matter what gender you are, as long as you have a need, you can use it to remove the hair.
The major function of this machine is to remove the hair on your body. Besides, it is also integrated with skin rejuvenation and acne treatment. The reason why Cool Fresh is called a 3in1. Three great features in such a small machine. Incredible!
For those who are afraid of the heat, this Titan is a perfect choice because the machine is designed with cold suppression feature. With this feature, the machine will cool the skin down to 10 degrees Celsius. Therefore, you can feel coolly, comfortably feeling when removed.
Titan Cool Fresh has 9 levels, which allows you to adjust to each different treatment area without feeling hot. Modern IPL technology will bring very fast results, reducing 90-100% of the hair from only 4 weeks of removal. According to the course of treatment, you will feel that your skin becomes smooth every day, dark spots are reduced, hairs will grow thin and thin.
B-Blowing is honored to be the exclusive distributor of Titan hair removal products from Vatitan. You can contact to buy products through B-Blowing's website, fan page, or e-commerce platforms.
See more:
B-BLOWING – A DISTRIBUTOR FOR AT-HOME BEAUTY GADGETS
>> ???????: https://b-blowing.com/
>> ?????: order@b-blowing.com
>> ???????: https://www.facebook.com/bblowingglobal
>> ?????????: https://www.instagram.com/bblowingglobal/
>> Group: https://www.facebook.com/groups/317302563186916